Based on the ZODIAC CH 601 HD, the SUPER ZODIAC features tapered and shortened 'speed wings' to achieve a higher cruise speed. The wing span is reduced to 23 feet, and the wing area is lowered to 98 sq. feet, with the airfoil tapering to a 34 inch chord at the wing tips. The speed wings have full-length ailerons for very responsive controls. The SUPER ZODIAC has the same fuselage and tail sections as the CH 601 HD model; the only difference being the outboard wing panels. The outboard wings of the SUPER ZODIAC and the ZODIAC CH 601 HD can actually be interchanged.
PERFORMANCE
SINGLE
800 LB.
DUAL
1,050 LB.
TOP SPEED (mph)
150
150
CRUISE (mph)
135
135
VNE (mph)
160
160
STALL SPEED (mph)
48
54
RATE OF CLIMB (FPM)
1,300
1,100
TAKE-OFF ROLL (ft.)
450
550
LANDING DISTANCE (ft.)
550
550
SERVICE CEILING (ft.)
12,000+
12,000+
RANGE (std., SM)
540
540
LOAD FACTOR (G)
+/- 9
+/- 6.8
| | |
| --- | --- |
| SPECIFICATIONS | Super ZODIAC CH 601 HDS |
| WING SPAN | 23 FT. |
| WING AREA | 98 SQ.FT. |
| LENGTH | 19 FT. |
| EMPTY WEIGHT* | 590 LB. |
| USEFUL LOAD | 610 LB. |
| GROSS WEIGHT | 1,200 LB. |
| WING LOADING | 12.2 psf |
| POWER LOADING | 15 LB./HP |
| DESIGN LOAD FACTOR (ultimate) | +/- 6 "G" |
| CABIN WIDTH | 44 INCHES |
| FUEL CAPACITY (std. header tank) | 16 Gallons (US) |
| - with Optional Wing Tanks | 30 Gallons (US) |
NOTE: Specification and performance figures are based on standard factory prototype test results, with standard Rotax 912 powerplant. Standard atmosphere, sea level, no wind. All technical data, specification and performance figures subject to change without notice.
Source: Zenair Ltd. (1992).
*Typical empty weight with the Rotax 912 engine and basic equipment. Heavier engines reduce the useful load of the aircraft.
Engine Limitations: 65 - 115 hp, up to 265 lbs. max. firewall-forward weight. Alternative engines will affect performance, specifications and flight characteristics of the aircraft. Also, the weight and balance of the aircraft may be adversely affected by alternative engines, and the original fuel system may not be adequate or suitable for some engines. Most alternative engines will require a custom engine mount and engine cowl. Zenith Aircraft Company does not manufacture or directly support engines.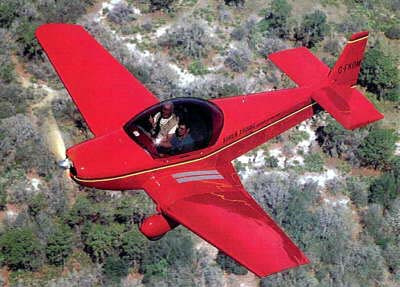 The sleek lines of the SUPER ZODIAC give the image of a high performance composite aircraft, while providing the durability and simplicity that only an all-metal aircraft can offer.
---
"Bridges the gap between high performance and affordability. With the Rotax 912, the SUPER ZODIAC becomes a truly great commuting aircraft. ...Cruise at 140 MPH at 80 percent power while still only burning four gallons per hour. Not bad for a plane with a fixed landing gear! ...The SUPER ZODIAC will carry two passengers and their gear as far as anyone is likely to want to travel. ...SUPER ZODIAC buyers are getting an extremely well-designed kit made up of excellent materials. They are getting a kit they can realistically build by themselves in a reasonable amount of time and without a lot of specialized tools... Strong, durable, cheap to maintain, and fun to fly..."
- SPORT PILOT Magazine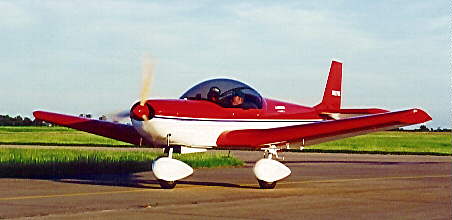 Click here to see just some of the hundreds of completed ZODIAC CH 601 HD aircraft.