Sport
Aircraft
Engines

UL Power is a modern new line of light aircraft engines from Europe featuring four cylinders (direct drive, air-cooled) with FADEC, and presents unique sought-after features, making UL Power an excellent light aircraft engine choice.
ULPower engines, represented in North America by UL Power North America, have been developed specifically for use in light aircraft and are manufactured to the highest standards with fully electronic ignition and multi-point fuel injection (FADEC) system as standard equipment, with several lightweight models ranging in power from 97 - 130 hp, making them an excellent choice to power the two-seat Zenith kit aircraft models.
The design of this new line of engines was based around critical issues such as reliability, light weight, excellent performance, a direct propeller drive and modern, proven technology:
Modern Technology four-stroke, air cooled, four-cylinder opposed engine
Dual (redundant) electronic spark ignition (variable timing)
Multi-point electronic fuel injection with automatic altitude and temperature compensation
Electronic RPM limiter
Direct propeller drive
Wet sump forced lubrication with integrated pressure regulator
5 bearing crankshaft with thrust ball bearing
Ram air cooled cylinders and cylinder heads
High fuel efficiency
No carburetor icing problems
Excellent power to weight ratio
Electric fuel pump and pressure regulator to eliminate vapor lock and facilitate starting even under adverse conditions
The complete Firewall Forward (FWF) kit for the 130-hp UL350iS engine installation on the STOL CH 750: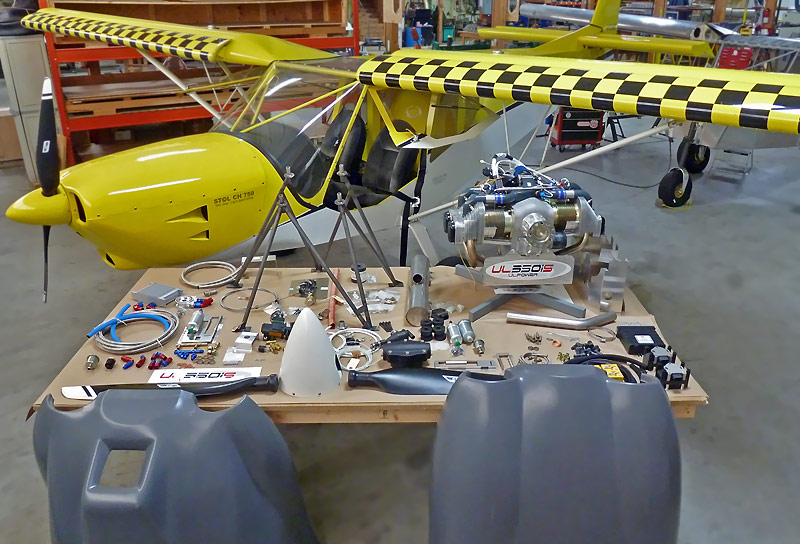 The 130-hp UL350iS engine installation on the Zenith CH 650 kit plane: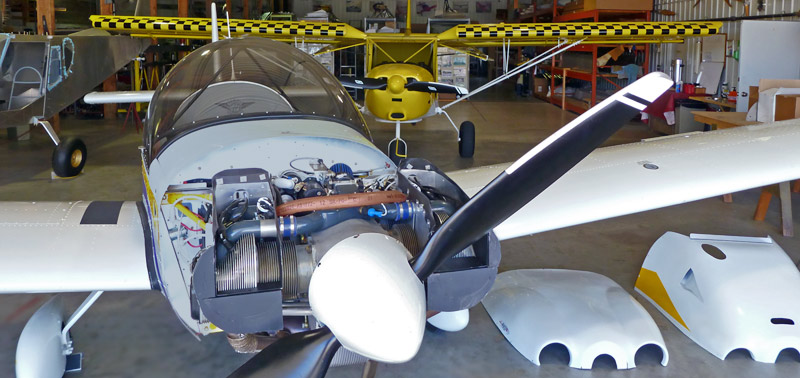 The complete firewall-forward packages, developed and supported jointly by Zenith Aircraft Company and UL Power North America LLC, include everything you need to install the engine in your aircraft. The complete firewall-forward package is available directly through Zenith Aircraft Company, and can be shipped with the airframe kit or at a later date.
Video Clips of the ULPower UL350iS in the CH 650: Firewall-Forward Kit | First Flight | Prototype Installation | Flying with the UL350iS

Summary of Engine Model Specifications:
UL260i
UL260iS
UL350i
UL350iS

Displacement (cc / cu. in.)

2592 / 158
2592 / 158
3503 / 214
3503 / 214

Compression Ratio

8.16 : 1
9.1 : 1
8 : 1
8.7 : 1

Torque (max. ft. lbs.)

152.7
177
225

Power (max HP)

97
107
118

130

Weight (installed, lbs.)
159
159
172.8
172.8
Call for pricing

Contact Zenith Aircraft Company directly for the latest pricing and availability information. Currently, the complete firewall forward package is available from Zenith Aircraft Co. for the UL350iS engine installation in the CH 650, to be followed shortly by the STOL CH 750 (as the two aircraft models share the same firewall). Since the UL Power engine is imported from Europe engine prices fluctuate on a regular basis due to currency exchange.
For more information about UL Power engines: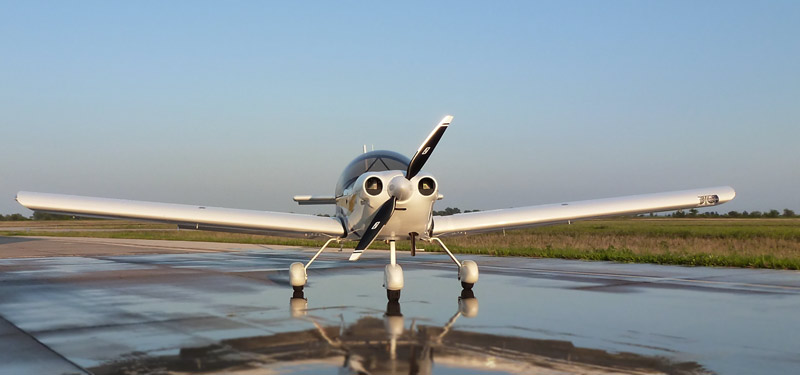 NOTE: All above information is subject to change and revision without prior notice. Source: UL Power. The above resources are provided for informational purposes only. Price information, availability and equipment subject to change without prior notice.
Alternative engines will affect performance, specifications and flight characteristics of the aircraft. Also, the weight and balance of the aircraft may be adversely affected by alternative engines, and the original fuel system may not be adequate or suitable for some engines. Most alternative engines will require a custom engine mount and engine cowl. Zenith Aircraft Company does not manufacture or directly support engines installed in kit aircraft.
Update: 03/04/2021
[Back]
© Zenith Aircraft Company
2021-03-04
---